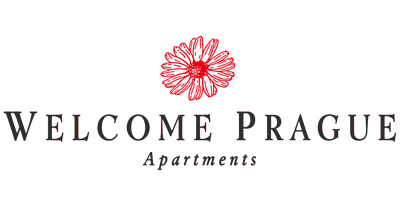 Prague, Czech Republic
Welcome Prague Apartments are mainly located in the central part of Prague. The main sights of the city are within 5-10 minutes walk distance fro the apartments. Very good transport communication is another advantage of this area. "MYM Hospitality" LLC handled the management of the apartments starting from October 2016 giving entirely new breath to them. "MYM Hospitality" LLC has completely changed the style of the properties, made more appropriate classification of the apartments and rooms, renovated, as well as replenished with new appliances and furniture.
Nowadays there are studio, one-bedroom, two-bedroom apartments and private rooms in different locations. In all apartments guests are provided with free Wi-Fi, laundry/ironing services as well as with airport pick up/drop off.
In the period of its operation, Welcome Prague Apartments are on leading position and exceed a number of similar experienced properties by its level of occupancy and service.
Since 2016 Welcome Prague Apartments :
Served more than 300.000 guests

Received more than 6000 excellent reviews and feedbacks
Welcome Charles Bridge Apartments
Contact details
  12 Karolina Svetle street, Prague 1, Czech Republic
  +420775300070
  [email protected]
  www.welcomeprague.com
Welcome Karlin Apartments
Contact details
  20 Vitkova street, Prague 8, Czech Republic
  +420775300070
  [email protected]
  www.welcomeprague.com
Welcome Apartments Prague 5
Contact details
  1316/88 Vrchlichkeho street, Prague 5, Czech Republic
  +420775300070
  [email protected]
  www.welcomeapartmentsprague.com
Welcome Apartment on Rybna
Contact details
  695/21 Rybna street, Prague 1, Staro Mesto, Czech Republic
  +420775300070
[email protected]
Welcome Apartments on Lublanska
Contact details
 1768/14 and Lublaňská 65, Prague, 120 00, Czech Republic
  +420775300070
[email protected]